The Man Behind The Music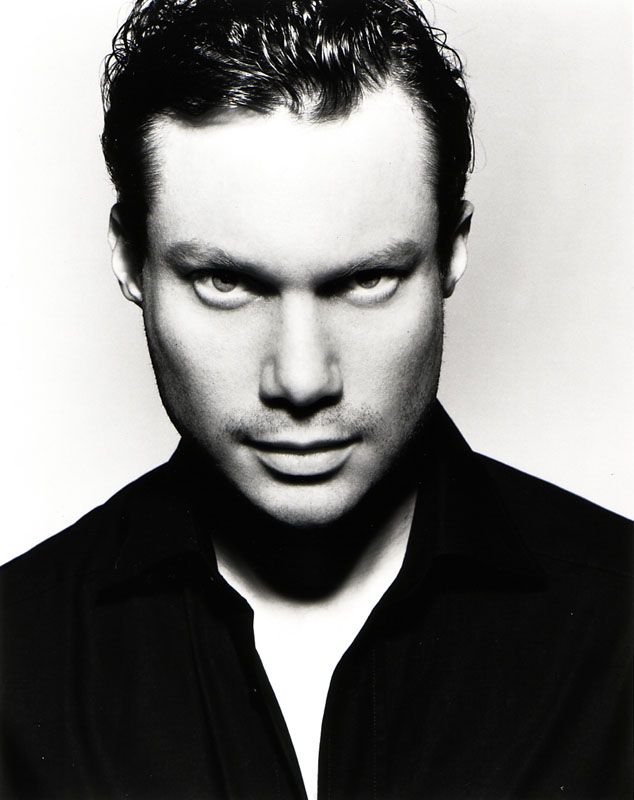 ROB DOUGAN
Furious Angels
With a counter-intuitive grasp of pop essentials, a sweeping, cinematic sensibility and an undeniable flair for classical grandeur, composer, producer and performer
Rob Dougan
may well be the tonic contemporary music is so desperately seeking: an artist unafraid to challenge audiences with his eloquence, elegance and a wide range of eclectic influences.
All this and more is a glorious display with
Furious Angels
,
Rob
Dougan
's extraordinary Reprise Records debut album, featuring fifteen
Dougan
originals, written, arranged, produced and performed by the artist, with timely assistance from a few carefully chosen muses and a 122 piece orchestra and choir.
Including his hugely influential UK hit, "
Clubbed To Death
," the music of
Furious Angels
is an ambitious, audacious and ultimately inspiring tour de force from a decidedly disruptive new presence in popular culture. It's music, in short, that takes the full measure of the man, leaving in its wake intriguing indicators of a brilliant career in the making.
It's a career that began back in his native Australia, where
Dougan
attending Sydney's prestigious National Institute of Dramatic Arts (with alumni that include
Mel Gibson
, Baz
Luhrmann
and
Cate Blanchett
) as an acting major. A tumultuous love affair gone wrong sent him spinning off to London where he landed a job selling jeans and trying to concoct a fitting creative vehicle for his restless musical, visual and dramatic energies.
Talent wasn't the problem. His early experiments in remixing quickly established his reputation on the London underground, and the 1995 release of his original track "
Clubbed To Death
" catapulted him into the limelight with a dance anthem for once, truly worthy of its renown. It was followed in short order by "
Furious Angels
" with a title sprung from the aeronautic musings of
Jean Cocteau
- typical of an artist who lists among his influences
Emily Dickinson
,
David Lean
,
Yukio Mishima
and the screenplay to
Scent Of A Woman
.
The problem was
Dougan'
s stubborn insistence on doing things his own way. The regulation route to fast track success would have been for him to gratefully accept a record company advance and cut an album more or less to specifications. He had other things in mind. Absolutely determined to infuse modern music with texture, depth and perhaps most audacious of all, intelligence,
Dougan
set about reproducing to exacting tolerances the sounds he heard inside his head.
An imposing feat, first and foremost because those cranial compositions had an enormously expansive range and reach. And when
Dougan
's UK label balked at underwriting his ever-expanding vision, it was up to the artist to find his own financing.
That turned out to be the easy part. Word of mouth had by this time reached interested parties of very high profile, who kept
Dougan
busy on all manner of remix, writing and production projects. Among them:
Pet Shop Boys
,
U2
,
Moby
and
Kyle
[
sic
]
Minogue
. At the same time, "
Clubbed To Death
" became virtually standard musical accompaniment on all manner of commercials, TV scores, and most notably, on the soundtrack to
The Matrix
.
Dougan
could quite easily have provided handsomely for himself simply from his for-hire proceeds.
But that was hardly the point. Even as he continued to garner an ever-more impressive client roster,
Dougan
was spending late nights, early mornings and every spare minute between creating a musical declaration of independence that would finally showcase his multi-faceted gifts. Essential to the effort was
Dougan
's dedicated, some might say obsessive, hands-on approach to every aspect of production and recording, singing every part, playing virtually every instrument and arranging and conducting the full studio orchestra and choir required to illuminate his sweeping soundscapes.
It was a labor of love lasting the better part of six years, and while the result,
Furious Angels
speaks, sings and soars for itself, the temptation to sample the critical raves that greeted it's UK release earlier this year is irresistible. "It's made with clinical precision," observed
Dazed & Confused
, "but you won't hear another album this year with more feeling." "A classy slice of epic, orchestral house music," opined
Q
, while
The Word
raved "A sophisticated widescreen epic that defies categorization due to its sheer and utter brilliance..."
All of which may suggest that the music of
Rob Dougan
regularly leaves listeners tongue-tied. That's precisely the intent. There's simply no percentage in attempting to explain the lingering effects of such standout tracks as "
Will You Follow Me
?", "
One In
[
sic
]
The Same
" and "
Speed Me Towards Death
," with their vast orchestral horizons; the haunting evocations of "
Drinking Song
" with it's bleary barroom poetry or the flat out rhythmic assault of "
Clubbed To Death
" and the title track. This is music to be experienced, to be lived. Which is exactly how it was made.
11/02
[Warner Bros. Media Information]