Furious Angels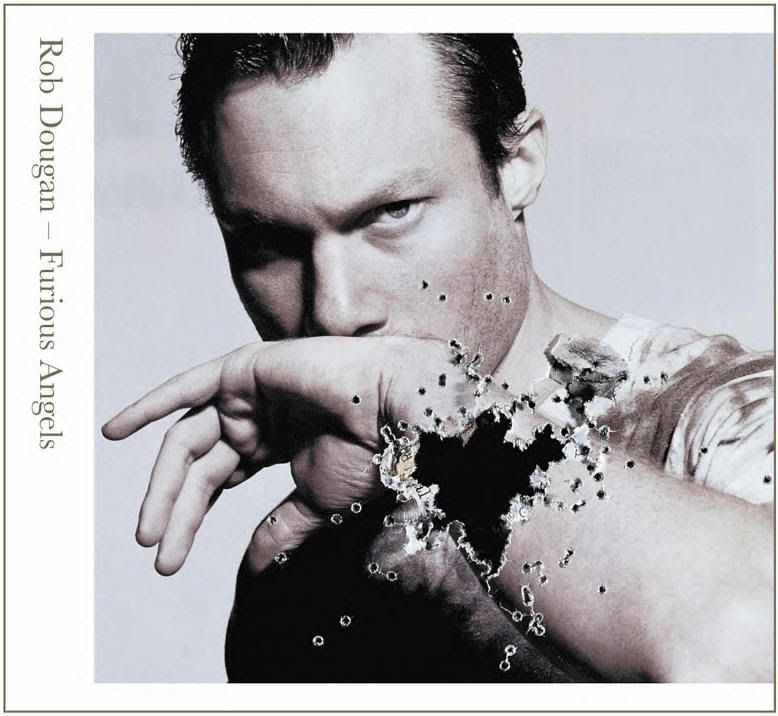 ROB DOUGAN
Furious Angels
Review by Reuben
A thousand words cannot describe the overwhelming, aural-sounding orchestrations that "
Furious Angels
" is. Organic, epic, and highly charged - this album is a labour of love. Taking over seven years to see this in fruition has to be the most satisfying, but exhausting process for
Rob Dougan
.
When his club shattering masterpiece "
Clubbed To Death
" arrived on all dancefloors simultaneously in 1995,
Dougan
knew full well what he was doing. Becoming the most recognised classic club anthem, its electronica-inspired beats continues to be played proudly today.
Intense with richly dense orchestrations, never has one body of work has inspired, tantilized and satisfied beyond high expectations. The classical overtures ring true to the very core of my classically trained body, yet the grinding beats and energy send an ecstatic euphoria that can only be felt in the atmosphere reserved to the darkened club room.
The buildups, the synths, the flurry of strings, the angelic vocals - all contrast against the rasp of
Dougan
's own, broken voice. Likened to Tom Waits, Dougan's voice is an acquired taste. Full of depth, growling and emotion, he adds another dimension to his creation.
Dougan
's music is basically neo-classicaly-electronica: a new breed of music that marries orchestral arrangements with a club foundation. Dripping with emotion and heart-felt lyrics,
Dougan
's music has resonated in those he has touched. Never content and always the perfectionist,
Dougan
never stays with the formula. No doubt this classic club hit features prominently on "
Furious Angels
", he lets his vast musical influences flow and ebb on the rest of the album.
He has the ability to intricately bring in influences from slow jazz ("
Drinking Song
"), the fury of orchestral brilliance ("
I'm Not Driving Anymore
") or the simple cinematic experience of "
Will You Follow Me
" to carve a musical landscape, fit for cinematic audience of today.
Once you've had a taste of
Rob Dougan
, you'll be hard press to find another musical masterpiece to come this way.