Newlyweds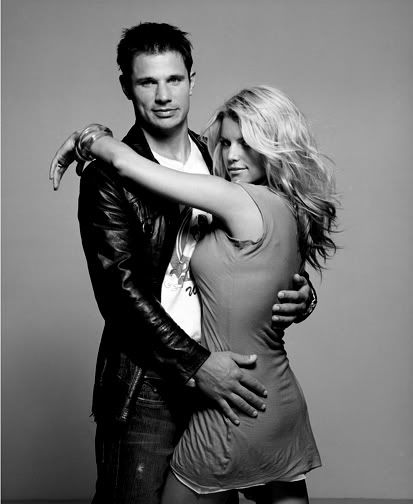 Well. A show about nothing. Literally. Not only does this show utterly disgraces the couple, holds
Jessica
for more ridicule and embarrassment, people cannot help stop watching this pure piece of addictive television.
Everyone remembers the infamous quotes, the constant whinging, the sexy pouting...but do anyone actually remembers what these two "celebrities" actually do? Well, in the distant past, both were successful singers. Although both tried reviving their careers, only Mrs.
Lachley
had some moderate success. With this show sky rocketing in ratings for MTV,
Jessica
released an album, a few singles and not only did they achieve high chartings on the Billboard charts this year, but also across the world, especially here in Australia - where the show is also being showed.
"Newlyweds"
started out as just a once-off special, filming the much anticipated wedding to
Jessica Simpson
and long time boyfriend,
Nick Lachley
. Then
MTV
filmed a series to show the couple struggling to live together,
Jessica
discussing inane subjects, and of course, lose her viginity (not on screen of course!).
With a new season premiering in the US in January 2005, WHO knows what the "blonde" one and the "muscular" one will have in store for us. Hopefully no more "chicken or tuna" comments please.