Jessica Rabbit - The Movie Star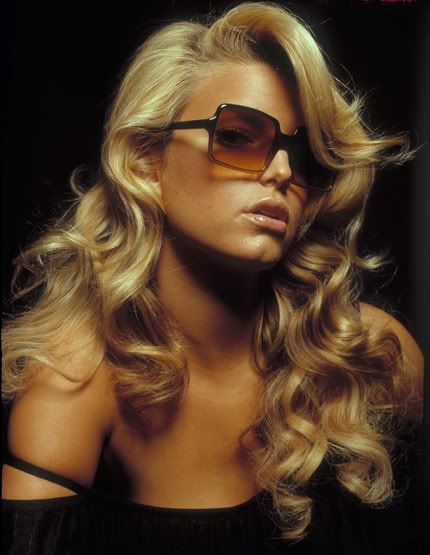 "Jessica Simspon is looking to parlay her superSTAR singing career into movie STARdom. In the meantime, she's having fun playing with images, like she does here by taking on the essence of STAR 80" - Star Power, Movieline Magazine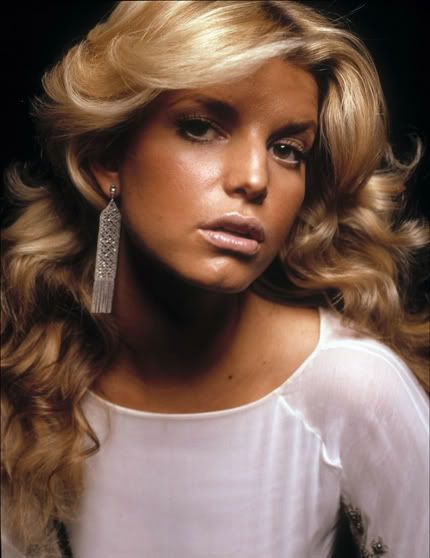 "I'm not an actress - I'm a MOVIE STAR!"
Pop star and aspiring actor
Jessica Simpson
has clinched the role of
Daisy Duke
in the upcoming film
The Dukes of Hazzard
.
"She is really excited," said
Simpson
's father and manager,
Joe
. "
Daisy Duke
is right down her alley."
The remake of the late-1970s-early 1980s cult TV show about the
Duke
cousins and their hotted-up Dodge Charger, called
The General Lee
, is set to begin production soon.
Simpson
shot to fame when her marital misadventures with fellow singer and husband,
Nick Lachey
, aired on MTV's "
Newlyweds: Nick & Jessica
." She has played herself in countless TV appearances and had a guest starring run on "
That '70s Show
." On the big screen, she played herself in the 2002 feature "
The Master of Disguise
."
Simpson
, who has had a chart hit with "
With You
" and nabbed the role out from under the pert noses of a posse of hopefuls.
Fellow blonde pop starlet,
Britney Spears
, was among them, but
Simpson
's popularity on screen as well as off it appears to have won her the approval of the film's producers.
Seann William Scott
and
Johnny Knoxville
already had been cast as
Bo
and
Luke Duke
, respectively, in the
Warner Bros
. project.
Jay Chandrasekhar
is directing. A start date has not yet been set.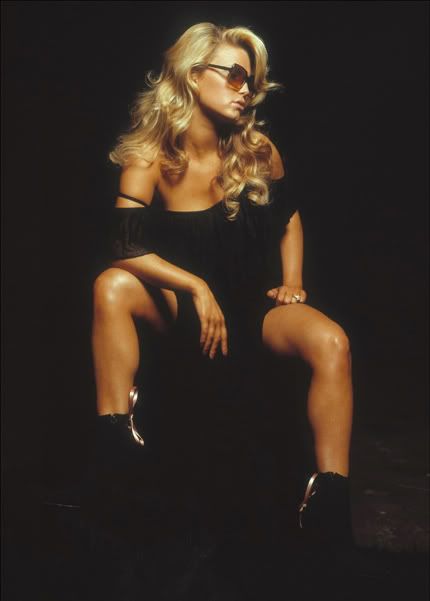 Brief introduction to Lionel Deluy - the man behind the star
Born in the South of France,
Lionel Deluy
started his career when he migrated to Paris. There he assisted for two years with "
2 STUDIO
" and spent 18 months working at
Day Light Studios
. It was at these studios where he assisted great artist such as
Mondino
,
Testino
and
Le Goues
just to name a few.
Deluy
's Client list includes a variety of companies. From fashion magzines such as "
Harper's Bazaar
" and "
Vogue
" in Español. To product companies like
Sony
and
Disney
. Men's images have been seen in
Men's Health Magazine
.
In March 2004, these stunning portrait shots were included in the
Movieline magazine
- showcasing the star quality
Jessica
exuded. Very reminisce to the retro 80's inspired garb and big hair,
Deluy
captured the aura exuding from the pop star.
[quote, biography extract from
Lionel Deluy
. Personal interview with
Lionel Deluy
conducted and transcribed by Reuben]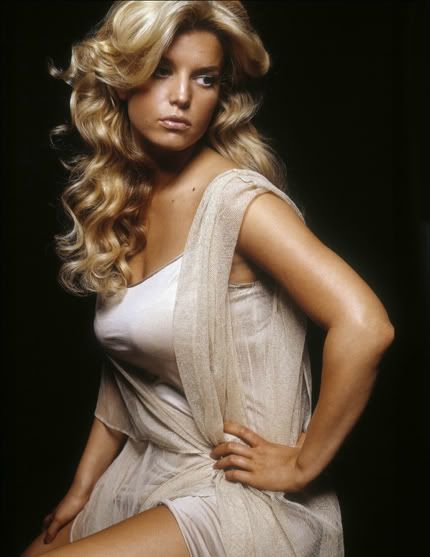 [quote, photography from by
Lionel Deluy
for
Movieline Magazine
- March 2004]