Girl Meets Fame
Is there any difference between the private
Jessica Simpson
and the ditzy young wife America thinks it knows from
Newlyweds
, the MTV reality show that turned her from frustrated singer into pop-culture phenomenon? Nothing but a most un-Barbie-like brain, a permanent case of jet lag, and a laserlike focus on making her moment last. Catching up with the Texas-born 24-year-old,
KRISTA SMITH
hears about her family tradition of pre-marital virginity, her struggle in the shadows of
Britney
and
Christina
, and how her marriage to heartthrob
Nick Lachey
is weathering their year of living famously.
"For all the teasing and titillation, Simpson has the sex life of a 1950s housewife and seems to be thrilled about it - Vanity Fair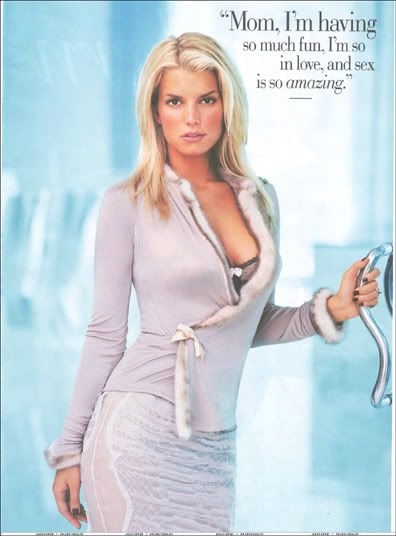 [article excerpt and photography from
Vanity Fair
August 2004]