La La La - That Dress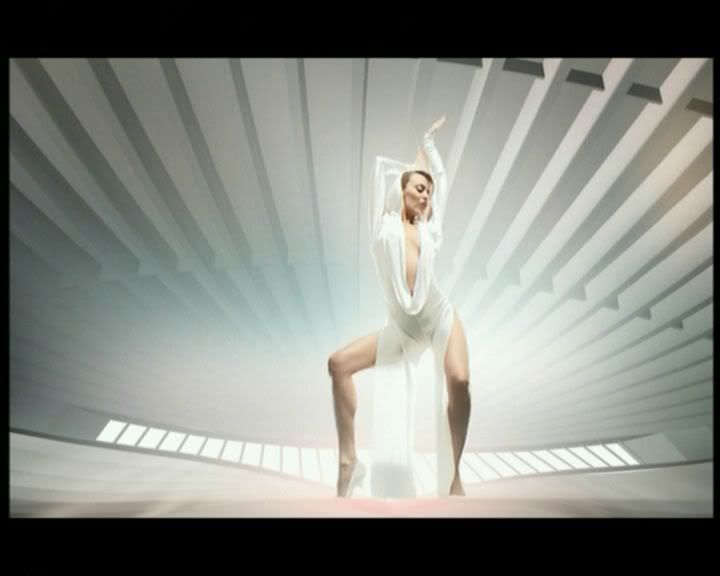 That outfit
Fee Doran
, who has a label called
Mrs Jones
, designed it. "
Kylie
wanted something that would cover, reveal
and
move,"
Fee Doran
smuggly reminisces. Not only did
Fee
designed a dress for Ms.
Minogue
that would "cover, reveal and move", she sent eyes popping simultaneously around the world. In a somewhat fetish garb, this slashed white material masquerade-of-a-dress was THE look for her first single "
Can't Get You Out Of My Head
". Although the song in so many ways was highly addictive, you just cannot get THAT dress out of your head.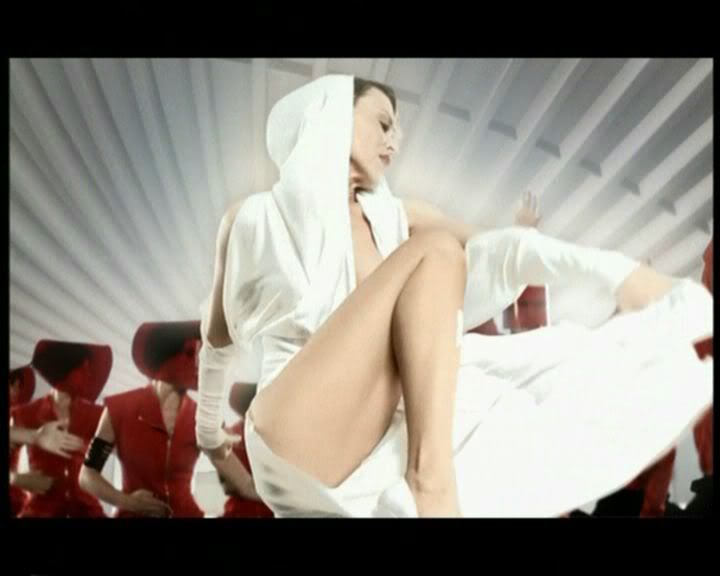 "That piece had more fabric in it than she's ever worn, but shows more than we've ever shown. We'd seen a similar piece and sexed it up (split the legs, etc.) after fittings. We had an inkling we may be onto another 'gold hotpants' winner, but didn't know quite how popular it would be. How did her breasts stay in? A girl can't reveal all her secrets!" - Fee Doran
Fee
is already making a huge impact with the London and New York fashion crowd through her cult label
Mrs Jones
. Having leagues of fans such as
Madonna
,
Marilyn Manson
,
Liv Tyler
and
Kate Moss
,
Mrs Jones
items are the quintessial party attire - which you won't be able to get them out of your head.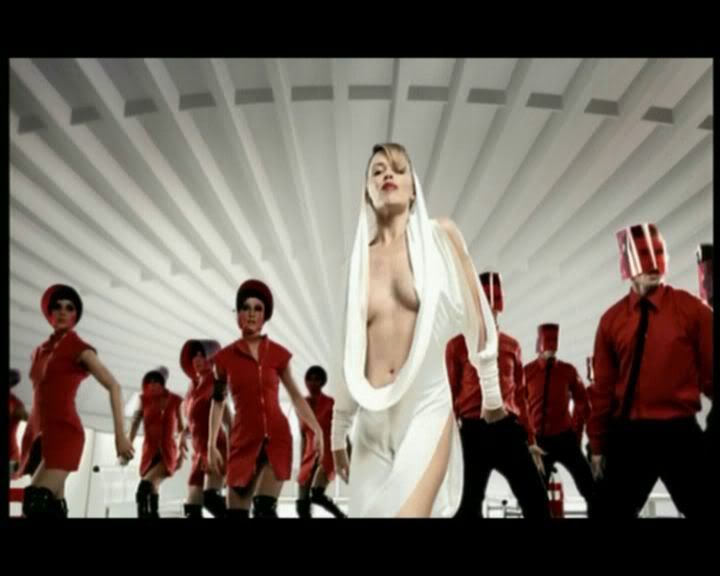 _excerpts sourced,
Bigboutique.com