Kylie Falls Flat On Her Bike!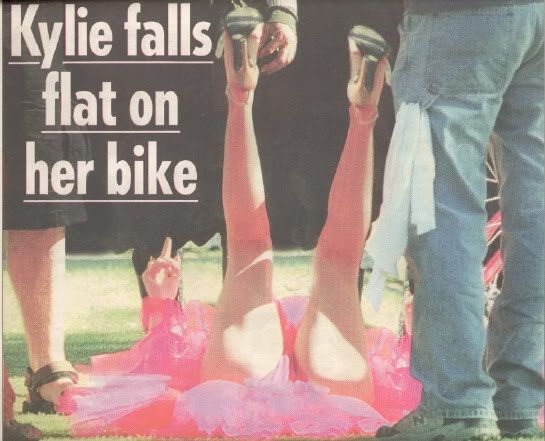 [quote, "
Kylie
, you're one classy lady"]
OH MY GOSH!
Is
THAT
the most famous rear-end flat on the ground? Has
Kylie
really fallen off her bike! Well, she as predicted, the paparazzi has gotten this exclusive shot and all those people have come and watch and poke fun at poor
Kylie
. Won't someone help her up?
More sordid details to follow...