Hulahoop Girl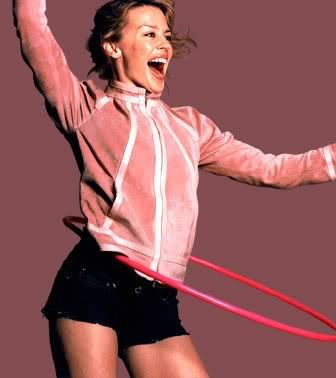 Spinning Around...around and around
The song that resurrected her fledging "pop" career after the critically acclaimed "indie"-styled album, "
Impossible Princess.
" Camp, delicious and fun, Australia and the rest of the world saw for the very first time,
Kylie
's derriere.
Beautifully sculptured, it was succulently wrapped like a second skin by golden hotpants - famously bought at a thrift store for 50p. No amount of money can allude to the fact that
Kylie
certainly has style.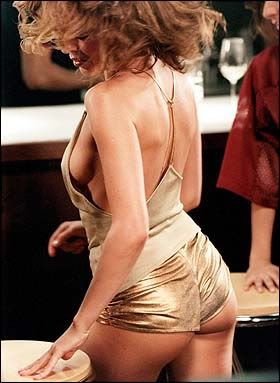 Disco was in, and Ms.
Minogue
vamped it up like a wonderful gay iconic queen she is. Ultimately forgettable, she captured her youth and the allowed the whole world to spin around with her. It was the hit of the late 90's that was fast approaching the new millenium. It showed a side of
Kylie
that we have missed since she pranced around in "
Locomotion
" or "
Celebration
" in the 80's. "
Spinning Around
" heralded a much welcomed return of the Pop Princess and resoundingly declared that pop was not dead, and definitely not a dirty word. And ushered in the fashion fad of...yes, you guessed it, second-hand hot pants. Preferably in gold.