Epponnee Rae Craig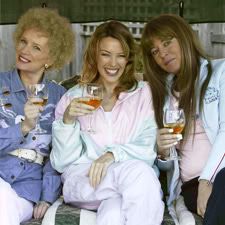 Look at moi, look at moi, LOOK AT MOI!
The (mis)adventures of "Kath & Kim"
It is no shame that Miss
Minogue
has confessed her love for this quirky, yet top-rating Australian comedy series.
Featuring foxy lady "
Kath
" (
Jane Turner
) and daughter "
Kim
" (
Gina Riley
), their lovable husbands "
Kel
" (
Glenn Robbins
) and "
Brett
" (
Peter Rowsthorn
) plus
Kim
's perennial second best friend, "
Sharon
" (
Magda Szubanski
) - this new series peers into the lives of the ordinary, suburbia lifestyle at "
Fountain Lakes
", a ficticious suburb in Melbourne, Australia.
The somewhat bogan, oblivious life, "
Kath
" and "
Kim
" play on Aussie stereotypes, mocked "ocka" accents and a fetish for anything quirky and seriously abnormal. Running three seasons already, this hugely popular show has a cult following and been showing in the UK.
Although
"Kath & Kim"
is not an accurate representation of Aussie life (initially, UK friends of Kylie thought this was a documentary), it does play on the cultural references (the very normal, "
Fountain Gate Shopping Centre
"), Melbourne's proud and passionate sporting capital (
Sharon'
s overwhelming support for netball) and popular culture (
IKEA
).
In series 3, Episode 8 "
99% Fat Free
" -
Kylie
debuts as a grown up
Epponnee Rae
(baby girl to
Kim
and
Brett
). Set in Lagoon Court, both
Brett
and
Kim
argue at arm's length about
Epponnee
Rae
's career projectory as a TV star (obviously, in "
Neighbours
"). On the 25th of November, we finally saw
Epponnee Rae
- all grown up.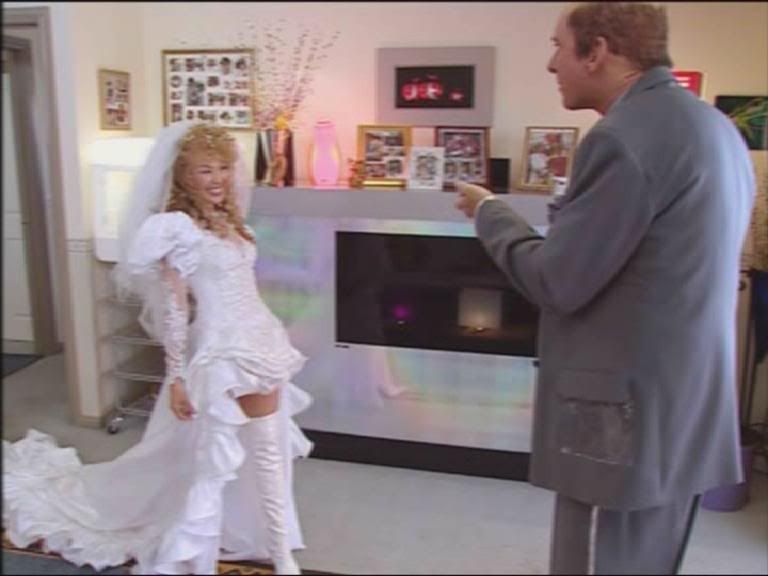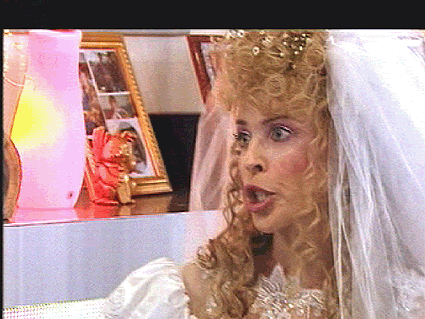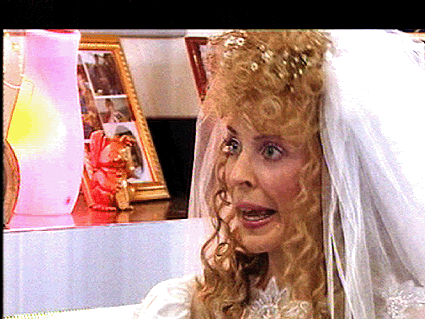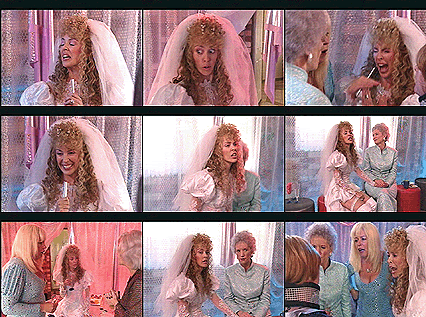 Somewhat "reprising" her role as "
Charlene
" on "
Neighbours
",
Kylie
was hardly recognisable with her huge perm, heavy makeup and a very convincing Aussie "ocka" accent, true to the style
Jane Turner
and
Gina Riley
perfected for this series. But most surprisingly,
Kylie
was in true comedy spirit, playing "herself". In a role that is almost natural (uncannily so), many thought this final episode would be cringe-worthy (based on
Kylie
's misfortunes in the film industry. Anyone for "
Bio-Dome
"?). However,
Kylie
rise above expectations and even took a stab at
Kim
for singing a horrendous version of
Kylie
's "
Red Blooded Woman
".
All bias aside, this episode was truly hilarious - and
Kylie
fitted into the cast perfectly. Rather worryingly so, but alas, it gave her a chance to flex her comic muscles and revitalise the love for acting. Let's just hope she sticks to singing.
Visit Official "Kath & Kim" website