The Real Deal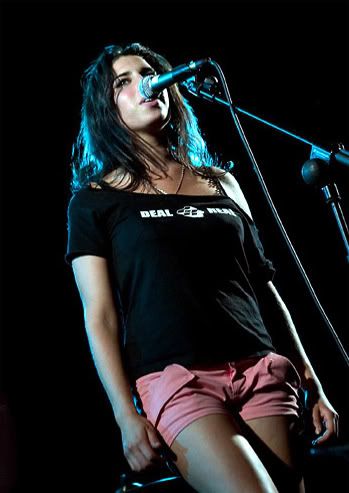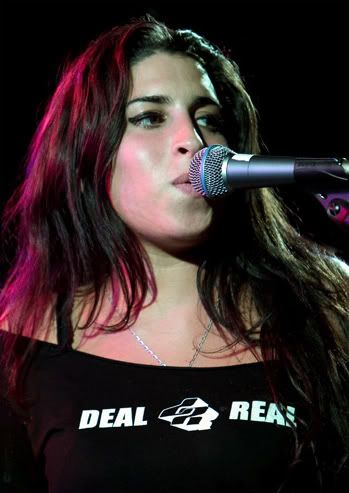 The Real Deal
Brecon Jazz Festival in Wales
August 14, 2004
This is the 21st year of the Brecon jazz festival and among the headlining acts were Brit-nominated
Amy Winehouse
,
Jane Monheit
and
Claire Martin
.
It is no hidden fact that Miss
Winehouse
stands out from the rest. Musically, sure - why not? But try hiding the young beauty in a crowd - that pure fact, or her rustic voice will surely separate and define her.
In the pursuit for credibility and acceptance, it is the performance of any aspiring musician that is closely scrutinised. But even her tender age doesn't hamper her from the experience. Performing in many festivals, and the famous Jazz Café in London, Miss
Winehouse
is quite a character and charmer.
Usually accompanied with a decent sized band, Miss
Winehouse
actually plays her own music! Renown for
that
voice,
Amy
always has a guitar by her side. Her ability to draw in the most collective bunch of music lovers, young and old is her drawcard. Ever sultry, but not always vocally perfect, Miss
Winehouse
uses her wildly inventive control vocals to full advantage. From the slurring of midnight jazz to almost quirky - one thing is for sure, her songs are always packed with soul.
One could that be her downfall? Dissatisfied with the commercial success of "
Frank
", one can only imagine the two minds of Miss
Winehouse
. In the one corner, the struggle for a young, female soul artist to rise above the ranks of mediocrity and establish herself amongst the long, respected peers in the jazz industry. But on the other corner, any measure of "success" comes from garnering and maintaining sales. But it is the craving of the both that puts Miss
Winehouse
in a predicament.
Solo performer with acid jazz, or commercial mainstream success?
One or the other?
Or does she even need to choose?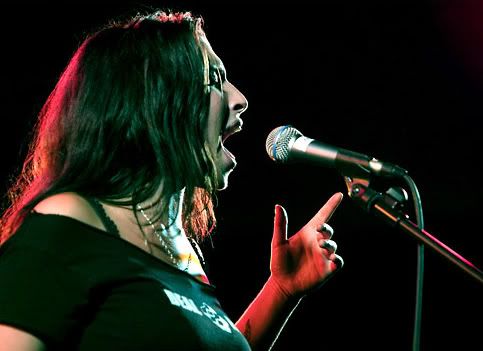 [quote, photography by
Barry Quick
]