Frank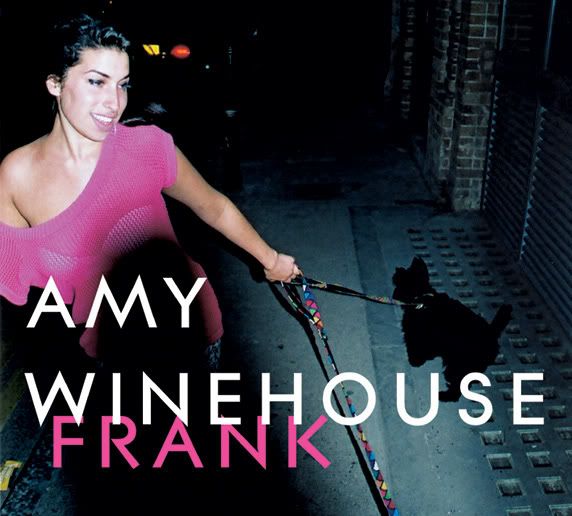 ALBUM REVIEW
By Reuben
The woman is full of contradictions. Perhaps, it is this that questions us how a typical music artist should be. A jazz singer. A beautiful jazz singer. A beautiful jazz singer with spiteful, bitter words. But every much so a woman.
Who is "
Frank
"? The very nature of the title leads the listener down a path, perhaps lost in the vein of blissful beats, or sultry vocals. The more disturbing notion is, that
Winehouse
deliberately leads us down the path, and then suddenly vanishes - leaving us confused and utterly disoriented. "
Frank
" opens up emotions, opens up the hurt locked inside, and opens up the truth within us. But one cannot go pass her smoky scat and grooves without feeling refreshed, loosened and thoroughly lubricated.
It is then we realise that "
Frank
" isn't about a man. It is just that. Frank.
Although much of "
Frank
" documents her highly complex relationships with males. "
What Is It About Men
" dissects her father's serial infidelity and her own teenage experiences as "the other woman";
Winehouse
now finds it too personal to perform.
"Writing it made me realise a lot about myself and why Dad cheated," she explains. "I've grown to realise he's not a big bastard, just a man with a dick." And several songs, including "
Stronger Than Me
," derive from a torrid nine-month relationship she had with her "extremely emotional" older boss while working in a London office. "He's pissed off with me," she sighs.
"
I Heard Love Can Be Blind
" derives a seemingly guilt-free act of infidelity - "What do you expect when you leave me here alone?" she asks coyly, as if by way of justifiable explanation. "You wouldn't want me to be lonely," she adds. You can't help warming to her, despite what she's singing. Her blunt, fancy-free lyrical content at times provoke and invite criticism and controversy, it is understandable why she appeal to the young and the old, the hip and the crooner.
But it's not about revenge, comical comparisons and inquisitive gestures. The sparkling jewel of "
Frank
" is a love song. A touching piece of chill-out jazz, "
You Sent Me Flying
", this powerfully understated piano-driven groove tells all on the effects of love - with touches of insecurities and trust.
This is a stark piece of work - comprising husky, frequently sexually charged vocals, painfully honest lyrics, soft trumpets, laidback beats and sparse guitar work. Who said soulful jazz was bland?
Winehouse
makes it resoundingly clear that it can also be playful, twisted and arrogant.
"
Amy
,
Amy
,
Amy
"
__________________________________________________________________
"
it's these contradictions (old jazz with new hip hop, lyrically witty, but musically serious, unique but uncannily familiar) that make Amy's debut so engrossing, so vital
" -
Time Out
"'
Frank' is a staggeringly assured, sit-up-and-listen debut, both commercial and eclectic, accessible and uncompromising, the kind of record that people will still be playing far into the future. It is no exaggeration to state that the voice with which Winehouse articulates this mental warfare is one of the most extraordinary to be heard in pop music for years
" -
Sunday Times
"
Dirty, flirty, funny, sarcastic, abusive, self-lacerating, heartbreaking and extra-ordinarily worldly-wise
" -
Daily Telegraph
"
The new Badu? Hell, why not
!" -
Jockey Slut